PMI consolidation: views from the top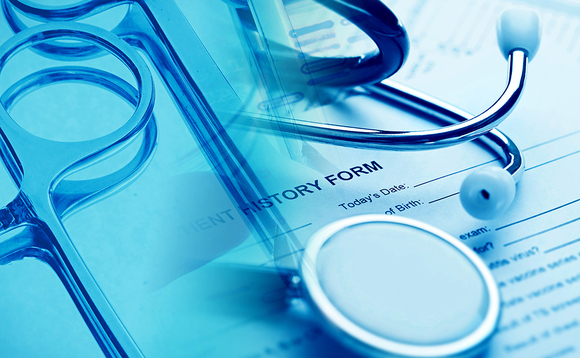 As private medical insurers announce high-profile consolidations, Fiona Murphy looks at whether this restricts choice or offers a better deal for advisers and consumers.
AXA PPP caused a stir in the PMI market with its recent bid to buy both Simplyhealth's and The Permanent Health Company's (PHC) private medical insurance (PMI) businesses, subject to regulatory approval.
Simplyhealth will continue as a business after its PMI wing has disappeared, with a focus on cash plan, dental and veterinary businesses, as well as investing in 'everyday health', having acquired Care & Mobility Ltd.
PHC will continue to operate independently and maintain its intermediary and client support services from its Rickmansworth base.
The insurer view
Chris Horlick, distribution director at AXA PPP, said: "AXA PPP is the second largest PMI provider, and Simplyhealth is the fifth largest.
"In combination, we will remain number two in the market as they were reasonably small with a 3% market share and that will push our market share up to 29%. The major player remains Bupa, with about 40%.
"We don't expect any problems with the deal going through the Competition and Market Authority. But you never know, it is subject to regulatory approval, and we await their decision.
"For the time being, there is no change whatsoever in terms of the products. We anticipate we will get a decision on approval by August and then will take things forward after that.
"Those who work for the PMI arm will be tuped across, we will acquire the building and the large corporate administration system comes across. The Actassure system we expect will give us a degree of flexibility. One thing Simplyhealth has been known for is its bespoke corporate arrangements.
"We look forward to investigating that and seeing if we can't use it for ourselves."
Romana Abdin, chief executive at Simplyhealth, said of the disappearance of the PMI brand: "The simple economics in the PMI marketplace means scale matters.
"However amazing our service, scale matters, and that was the most important part of our decision. It was also about putting our focus where we believe we have the biggest need.
"Our focus is not acute healthcare; our focus is issues that will touch millions of people. It was important for us that our PMI business found the right home: securing the future of our business and customers was key.
"We're excited about creating a company around everyday health, based on talking to everyday people."
The adviser view
Will the merging of Simplyhealth and PHC into AXA PPP be a good thing for the PMI market in the eyes of intermediaries?
Stuart Scullion, chairman of AMII, said: "There may be a concern (from intermediaries) that it limits choice, and a lack of choice would be perceived as not a good thing.
"If you look at why Simplyhealth chose to sell, it was about buying power. The purchase will strengthen AXA PPP's position to buy treatments and services and drive additional margin.
"The crucial thing for me is will they use this margin to reduce premiums, slow down increasing premiums, attract more people into the market or just improve their own margins.
"If they do the former, the market grows which we need to see. If it's a case of improving provider margins, that's not good for consumers.
"If there are only four or five insurers to choose from, do you get a quote and decide yourself? The products look very similar. It is difficult for consumers to understand the subtle differences between them.
"I would argue given there are 4 or 5 providers controlling 95% of market. There has never been a stronger time for independent advice to help consumers choose between them."
Claire Ginnelly, head of PMI business development at Premier Choice Healthcare, said: "It's sad for the industry and is no reflection on AXA PPP as an insurer; I would have thought this whoever was involved. It reduces competition in the market in both company and individual business.
"It's also a real shame to see Simplyhealth disappear, as it worked with intermediaries closely and built good relationships. That's a double whammy really."
Brian Walters, principal of Regency Health agreed that brokers "will always be disappointed by news of provider consolidation".
He said: "A diminishing pool of insurers limits consumer choice, which in turn diminishes the role of the broker. In the past five years, we have also lost Standard Life Healthcare and Groupama Healthcare while CIGNA have withdrawn from the SME market and Health-on-line has been subsumed by AXA PPP."
Ginnelly said that she didn't see the PHC acquisition as a surprise as AXA PPP was this insurer's underwriter and many were expecting this to happen.
Simplyhealth, on the other hand, was seen as a shock due to its investment in Groupama three years ago.
She added: "We don't have clarity on the proposition. If PHC continues with same products, there would be confusion for customer and intermediary as AXA and PHC would compete. Or are they using the purchase to get into a different angle or market? PHC is also not the size of Simplyhealth.
"The impact on market is not as great, but it's sad to see it disappear in its own right, albeit underwritten by AXA."
However, Walters was optimistic: "AXA PPP has a good track record with acquisitions, so I think we can expect the Simplyhealth business, which had a strong identity, to be integrated with care."
Further reading
Simplyhealth sells PMI business to AXA PPP
AXA PPP to buy The Permanent Health Company
Back to Top