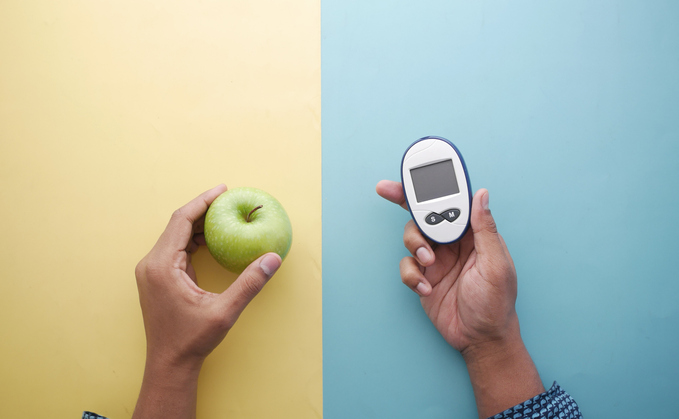 There are 4.3m people living with diabetes in the UK and NHS estimates suggest that that number could rise to 5.5m people, or about 9% of the population by 2030*. Historically, the protection sector has shut out diabetics from vital critical illness cover.
That is all changing as protection market innovation brings about inclusivity. HSBC Life UK has expanded the availability of critical illness for customers with type 2 diabetes, a life-changing condition that is increasingly affecting younger people and which can lead to major health issues**.
Historically, the position of Critical Illness Cover and diabetes was very much a 'computer says no' experience for customers. This exclusion was probably the right position then given the serious nature of complications that can result from the condition.
HSBC Life UK has closely tracked the research, data and developments in diabetes and has seen a change in the reassurance market, in terms of the outlook on the condition and what can be offered. In response, HSBC Life has created the opportunity for people with type 2 diabetes to apply for their Critical Illness product.
Type 2 diabetes is very much linked to an individual's lifestyle. HSBC Life UK is recognising those customers who have made positive adjustments to their lifestyle to tackle their diabetic diagnosis, such as being non-smokers, good cholesterol levels, good blood pressure levels and good blood sugar levels.
"It is great to see an insurer finding a way of offering cover to a growing group of people in the UK with type 2 Diabetes," says Steve Davey, Head of Protection & General Insurance, Vita.
Innovation drives inclusivity
The key to this opportunity for diabetics is HSBC Life UK's use of the enhanced digital underwriting process, partnering with Square Health and UnderwriteMe to offer customers a nurse screening, which is played back through digital rules for an instant decision. This means no NHS records and no referral to an Underwriting team are required. The digital underwriting process provides an eligibility decision and real time updates on the screening's progress and applicants could obtain critical illness cover within a quick three-day turnaround.
"To be able to realise this without further burden on the NHS and continue to build on digital innovation is a testament to how the world of Underwriting is evolving to support customers and their needs," says Jen Carhart, Head of Underwriting and Claims at HSBC Life (UK) Ltd.
This is important as takes away the onus of the agent to discuss the complexities of the condition with the customer, so the customer can have certainty and confidence in all they have disclosed to the nurse. In addition, a non-fasting blood test is taken to check matters such as blood sugar, cholesterol, and kidney function. To offer CI to type 2 diabetics a bespoke screening has been designed which acts as a diabetic check-up.
Innovation in digital underwriting capabilities means an improved journey for the advisor and a better experience for the customer but allowing HSBC Life UK to consider applications where they previously were not possible. With so many people living in the UK with diabetes and as those numbers continue to grow, inclusivity means there are no longer barriers to vital critical illness cover access.
Find out more about HSBC Life UK's Critical Illness Cover here https://life.hsbc.co.uk/how-our-life-and-critical-illness-products-compare/
This post is funded by HSBC Life UK
*https://www.diabetes.org.uk/about_us/news/number-people-living-diabetes-uk-tops-5-million-first-time
**https://www.pulsetoday.co.uk/news/clinical-areas/diabetes/new-nhs-type-2-diabetes-programme-targets-support-at-young-people/
HSBC Life (UK) Limited is authorised by the Prudential Regulation Authority and regulated by the Financial Conduct Authority and the Prudential Regulation Authority. Registered in England (United Kingdom) number 00088695. Registered Office: 8 Canada Square, London E14 5HQ. Our Financial Services Register number is 133435. HSBC Life (UK) Limited is a member of the Association of British Insurers. Issued by HSBC Life (UK) Limited Registered office: 8 Canada Square, London E14 5HQ.
Related Content