Aviva pledges £500 million for UK infrastructure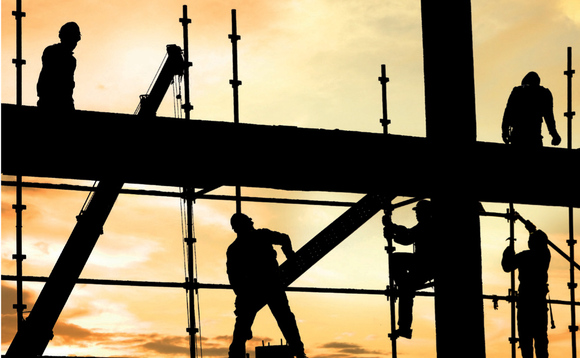 Life insurer Aviva has announced that it has allocated £500 million for investment in UK infrastructure.
This follows Aviva's pledge, together with five other major insurers, to invest at least £25 billion of investment in major UK projects, alongside the publication of the National Infrastructure Plan 2013.
Aviva has now announced that it has set aside its first £500 million as part of that commitment, a move enabled by the government's negotiations on the Solvency II Directive, and wider work to make the UK the most attractive place for infrastructure investment.
The government said it is committed to supporting institutional investors, such as insurers, to take a stake in building Britain, and this forms a key part of its new UK insurance growth action plan, published today.
The UK insurance growth action plan sets out where action will be taken by government and industry, working with other partners, to strengthen the sector's contribution to economic growth and enhance the UK's position as a global leader in a global industry.
The plan highlights several priority areas for action: developing a more coordinated and targeted approach to promoting the UK industry in key overseas markets; strengthening the UK as a location for overseas insurers and insurance capital; serving UK insurance consumers; and promoting skills and diversity in the insurance workforce.
Financial secretary to the Treasury, Sajid Javid MP said: "The insurance sector is a leading example of the UK's position as a centre for global finance and we intend to keep it that way.
"That is why we are launching a UK insurance growth action plan today, to further strengthen the sector's contribution to economic growth and set out how we will work with industry to enhance the UK's position as a global leader in a truly global industry."
Huw Evans, deputy director general, Association of British Insurers said: "The Insurance Growth Action Plan demonstrates how important the UK insurance industry is to the economy and wider society and how working in partnership with government can be positive for both. We welcome the government's commitment to support UK insurers' expansion into overseas markets, and also to help attract companies to base themselves in the UK.
"Increased certainty on Solvency II has already paid off with insurers committing to invest £25 billion in UK infrastructure projects over the next five years demonstrating again how crucial a thriving insurance market is to the economic health of the UK."
Back to Top