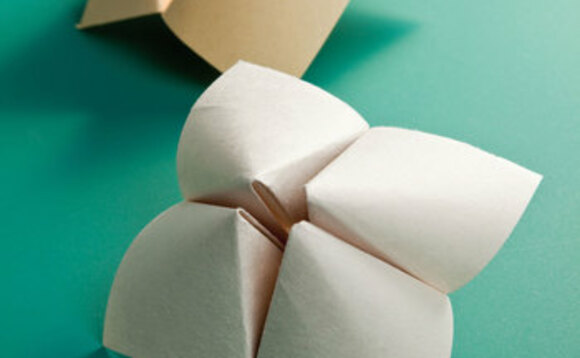 Jeff Woods, head of intermediary development at Legal & General, writing on behalf of the Institute and Faculty of Actuaries (IFoA), explores the options of access to insurance with a consideration for consumers who have a mental health condition.
Within the life and protection insurance industry, the objective must be to increase the number of people who protect themselves from financial shock due to illness, injury, or death. Having a wide variety of routes to insurance helps to accommodate individuals' personal preferences when it comes to purchasing insurance.
For customers disclosing health conditions at the point of applying for insurance, the advised, non-advised, aggregator and direct routes all offer different alternatives.
Advised route to sale
Under the advised route a face-to-face consultation can allow the adviser to discuss complex health questions openly with the customer.
Telephone consultations are an additional option under the advised route that some customers may prefer when disclosing pre-existing mental health conditions, particularly if they find the prospect of a face-to-face consultation more intimidating or find it more difficult to talk openly about their health conditions.
The advised route offers customers guidance from a trusted professional.
Non-advised route to sale
Similarly, under a non-advised route an individual can be talked through the sales process and led through the application process. In the event of complex mental or physical health conditions having a professional leading the customer through the application process can provide reassurance.
Some non-advised providers offer dedicated routes and pass-on to relevant internal staff members for supporting vulnerable customers through the application process.
Direct route to sale
In terms of direct-to-consumer (D2C) insurance routes, having an online option to purchase insurance is clearly important. Comparison routes allow customers to see options that may be available for them in the market.
Customers with pre-existing health conditions can use these routes to explore their potential to get coverage for insurance. In addition, under a direct insurer route the customer can start online with an insurer ahead of perhaps talking to an individual from the direct insurer to discuss certain areas in more depth if needed.
Stand-out providers under the D2C journey offer straight forward guidance to help that customer understand and quantify their need for insurance and to consider what the solutions are available.
Some initiatives here have begun but more is needed to ensure a straight-forward customer journey for direct insurance applicants, particularly when it comes to pre-existing health conditions such as some mental health conditions.
Putting the customer first
Getting the customer to start on the journey is one thing, but we must also consider how we help them to understand the product they are purchasing.
While my own view is that a product should be as complex as it needs to be to pay as many claims as possible, more simple options could be useful in certain circumstances. There's also underwriting considerations to ensure a process that is efficient as possible for both insurer and customer when it comes to disclosures and gets optimal customer outcomes at point of claim.
Underwriting and claims will be covered in blogs by other authors this week, so I've not delved further here.
Taking a step back and looking across the various routes available, overall, there are significant merits in maintain flexibility between these channels when it comes to accommodating customer's preferences. This is true for customers applying with existing mental health conditions, and indeed all customers seeking insurance cover.
If a customer starts at the D2C route and is finding they want assistance in navigating the options available, but not necessarily advice, then a chat or call option to guide them would be ideal. This is possibly where a non-advised service could help facilitate.
Of course, if it then became apparent, and the customer wanted it and is comfortable then a full advice option could be made available through effective sign posting.
This article was published by COVER as part of the Mental Health in Life Insurance week.