Opinion: Proving the benefits of cash plans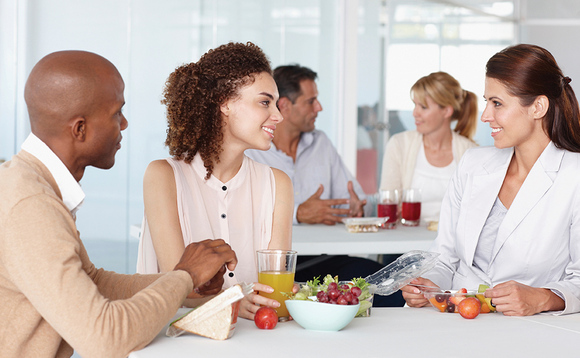 Health Shield's Philip Wood discusses how to effectively sell and prove the benefits of health cash plans.
When approaching employers about the benefits of Health Cash Plans, the key is not only to ensure that the employer sees the impact they can have on their business, but also to make sure employees feel that the product is of real value, to ensure take-up levels are high.
Encouraging employee take-up of schemes is most effectively done through worksite marketing. Employee take-up on voluntary cash plans can vary from 1% - 50% of staff depending on accessibility and communications.
It is about having sales teams that can focus on employers and encourage employees to take-up the benefit can complements advisers' services, and ensures that their clients get the best possible implementation of their chosen scheme.
Direct sales teams can work closely with the employer and help develop a bespoke communication plan to fit their needs. This can include on-going site visits, presentations and health and wellbeing days.
These days have become increasingly popular because we can invite a therapist to attend the day and give taster sessions of complementary therapies including chair, sports and remedial massages.
Marketing communications material is also provided, including benefit posters, payslip flyers and email messaging.
We see the effectiveness of good communications with employees when we compare the average take-up on a flexible benefits scheme to a voluntary plan.
With flexible benefits there is a narrow renewal window and more limited opportunity for onsite and communication visits. This can make awareness of the services on offer more limited amongst employees, and take-up of the schemes is generally lower.
Health Shield regularly surveys members and employers on the effectiveness and perception of health cash plans in the work place. In many cases, a vast reduction in the number of employees going on sick leave is reported, alongside a reduction in the actual number of days lost to sickness.
Employers report that their staff are healthier because they have access to discounted gym memberships, physiotherapy, health check-ups and nutrition testing.
As an example, one business with many manual workers saw sickness rates fall from 7% to 0.5% after implementing a health cash plan. As a result, they didn't need to use as many temporary staff to cover absence, saving time and money on training for non-permanent staff.
They have even had many staff thank them for what a great idea the health cash plan is. The cost of the scheme compared to the savings associated with reduced sickness makes health cash plans very cost effective.
The benefits that members most valued in our last survey were dental (97%) and optical (94%).
Cashback is also an important factor of the scheme for 90% of members, and 88% agreed that their membership offers good value for money.
To that end, 75% of the contributions we received in 2014 were paid back to members in benefits, and our latest stats show we paid 97.5% of all claims.
Every year Health Shield's Board of Management hit the road to meet with our members in person. From Glasgow to Manchester, Birmingham and London, followed by our AGM, we come face to face with our members to discuss their needs and expectations first hand, which is vital to maintaining excellent relationships and services.
Philip Wood, is executive director - sales and marketing at Health Shield
Back to Top