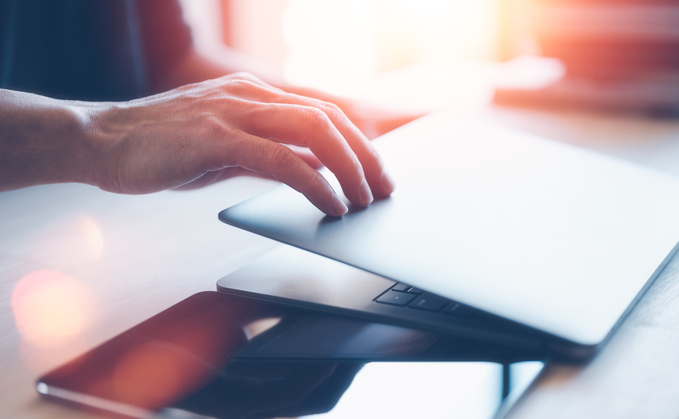 John Brazier shares his thoughts on his time as editor of COVER and issues a final call to action for the protection industry going forward.
There are any number of ways to say goodbye, most of them far too cliched for me to indulge in here, so in my final article for COVER I thought I'd offer my view on what it's been like working for the title over the past three years.
It has always been my overarching goal to leave the publication in a better place than it was when I started, and, in many ways, I believe I have accomplished that goal - either in launching new editorial projects and events or expanding COVER's presence within the industry.
When I took on the role in early 2021, I knew virtually nothing about protection or health insurance; now I can safely say I know more than I ever really wanted to, for better or worse!
As I said at last week's Excellence Awards ceremony, I have been pleasantly surprised time and time again at how often people within the protection world have given up their time to help me expand my knowledge and understanding of the industry, regardless of how busy they are.
It's a far cry from the attitudes I've encountered within other parts of the financial services world, where questions from journalists are often treated with impatience, if not outright disdain.
So, it behoves me to offer my thanks to those people that have supported both me and COVER over the past few years, particularly the advisers and intermediaries who have always been willing to share their expertise with an outsider.
Being an editor of a B2B publication can also be a balancing act; you want to be the voice of your audience, to reflect their values and concerns, while maintaining positive and productive relationships with the rest of the market.
In practice this means you'll always upset some people, it just goes with the territory. Apart from one or two outspoken critics that will most likely never be satisfied, I believe I can leave the brand on good terms with the industry at large.
Personal highlights
I've had the privilege to work across a wide range of projects and events with COVER, and I take a good amount of pride in the new initiatives I brought to the publication.
Top of that list is probably The COVER Review. Having the luxury of an in-house studio at our disposal meant I wanted to bring more video content to the brand, so you can probably add 'producer' to my CV if you're feeling generous.
TCR is a lot of work to put together so it's gratifying to see that the industry has taken to it, especially some of the newer, more documentary-style episodes we've published this year. While it's a shame to cut the current season short, I'm hopeful the team will be able to bring it back next year - alongside other new projects going on behind the scenes.
I'm pleased to see how our increased focus on technology is resonating with so many people in protection as well. I won't go into my own thoughts on the subject now, I've probably done that enough, but I see plenty of reason for optimism on this front going forward.
It's also been a pleasure to be invited to participate in various different industry events, with a particular shout-out to the Women in Protection Network for being brave enough to let me host their conference last year, while Covid ruled me out for this year's iteration.
But my personal highlight was definitely leading the brand though its 25th anniversary last year. It is quite remarkable for an admittedly niche B2B publication to be going strong after such a tenure, I'm not sure how many industry participants realise such longevity isn't easily found.
Call to action
I'm aware that it's a somewhat strained time for the protection market; while new policy sales continue to grow incrementally, there is plenty of frustration going around. The gulf between advisers and providers seems to be getting wider, and that's not a positive development for anyone.
There are no easy answers to the big issues currently affecting the industry, despite what some may think; while a solution may appear simple to implement, there will always be a counterargument ready on either side of the market.
What's clear is that if this divide continues to expand, it's the consumers and policyholders who will be most negatively impacted - that can't be allowed to happen.
I'm not talking about regulation or profit margins or industry growth here; I'm talking about doing the right thing, the moral and ethical foundation behind the work you all do on a daily basis. The passion the industry has for this is its greatest strength, so harness it to ensure protection's unofficial mantra doesn't become just another collection of empty corporate wording.
There is so much more I could say about this (again, for better or worse), but I'll leave you with one final thought.
I've heard countless times over the past three years that it's vital for the industry to work together to the benefit of participants and consumers; it's time to really get to grips with collaboration beyond sporadic initiatives to bring about the change so many of you desire.
The perspectives and drive of protection's younger professionals will be the foundation on which this can be achieved, so set aside outdated philosophes, embrace new ideas and always keep in mind that what you do matters to people when they need your support the most.
Related Content