COVER Feature: Taking control
Access to insurance for people with diabetes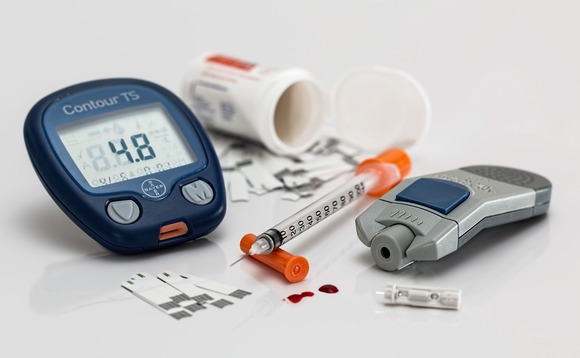 With MPs discussing the condition in Parliament this week, COVER investigates what advisers should be aware of when discussing diabetes with clients
While the idea of a diabetes debate in Parliament this week may seem a tad pointless with Brexit discussions still up in the air, it is not an issue we can afford to ignore - both in society and as an industry.
Questions might remain around supplies of insulin in the UK post-EU, but another is the extent to which the protection and health industry can extend itself to provide better access to insurance to people suffering from type 1 and type 2 diabetes.
Access
Life cover is currently available on the market through insurers such as Royal London and The Exeter, with its 'managed life' offering, however premiums levels depend heavily on controlling the illness through patient behaviour and the monitoring of lifestyle choices. Meanwhile, Vitality offer a 5% discount on the overall starting premium for its Wellness Optimiser contract and subsequently monitor Hba1c readings each year as one of four health factors to determine premium rates.
Old Mutual Wealth opened its life cover application to those who suffer from both heart disease and diabetes last November.
Availability of critical illness cover (CIC) is limited because the risk of a serious health event is deemed to be far greater for someone with diabetes than for someone without, and the extent and nature of problems associated with the disease can make exclusions for it difficult.
"Most insurers maximum ratings for CI are +150, meaning that if a £20 premium becomes more than £50 they decline to offer the cover," says Alea Risk's Andrew Wibberley. "For someone in their 30s this may mean they are declined when their risk of a critical illness in the next 20 years is one in eight rather than one in 20."
Wibberley's view is that someone who has a seven in eight chance of not claiming over 20 years is not an uninsurable risk. "Insurers will argue that the cost of getting evidence and the take-up rates on cases where appropriate premiums are charged at this level mean they cannot sustain this," he says. "With this in mind I think the answer lies in working to find more efficient ways to get the necessary information (likely through working with tech and charities) and working with distributors who can show that they can help positively influence that take up rate."
More can be done to improve access to income protection too, he argues, by not just looking at the medical condition but at how individuals act and respond to the illness and other life events. "This would allow acceptance of more diabetics as people can show that even if negative things happen they have a personal history of continuing to follow medical advice and work where realistic," says Wibberley.
Lifestyle
According to Diabetes UK, both type 1 and type 2 diabetes 'are serious conditions that can lead to devastating complications such as amputation, blindness, kidney disease, stroke and heart disease if people don't receive a timely diagnosis and begin receiving the right care'.
According to Moneysworth director Andrew Wilkinson, it is possible to limit the development of the condition by paying attention to lifestyle factors such as smoking, blood pressure, BMI, exercise and diet especially.
"For many it is possible to live a long life without further complications, providing they pay close attention to managing their condition," he says. "In reality there is a spectrum for diabetes with each clients' position on the spectrum being determined by a collection of indicators, but especially their Hba1c reading and any secondary conditions."
Managing expectations
Wilkinson suggests that a tip for advisers to keep in mind when dealing with clients who have diabetes is to start by not providing them with a standard premium. "Very few people with diabetes will ever be offered standard premium rates and generally clients respond better to being told what they can have rather than what they cannot have," he says. "To find out what options and premium rates might be applicable advisers should first try to build a more of a picture of the client's health."
Key information will include a clients' recent Hba1c reading, the existence of secondary conditions (such as retinopathy, neuropathy or kidney issues) and other cardiovascular risk factors such as height/weight, cholesterol, blood pressure and smoker status. "Check also for any other health conditions as these may or may not significantly affect the risk," he adds. "For example, the combination of ischaemic heart disease and diabetes will result in an automatic decline decision from most insurers."
Time is also of the essence, Wilkinson explains, considering that options for life, critical illness and income protection for those with good control may become limited or unavailable to them in the future if the client develops further complications or health conditions later down the line.
Advisers should also consider looking at the whole of market to ensure they get the best deal possible. "For example, a recent life insurance enquiry for one of my clients with type 1 diabetes revealed a whopping 175% difference between the best and worst presales rating," he says. "Not surprisingly we are seeing significant numbers of advisers choosing to introduce these types of clients to protection advisers offering a specialist service for people with health conditions."
Technology
Customers with 'managed life' policies submitting readings annually and having premiums increase or decrease depending on the level of control have seen gadgets play a crucial role, and expanding this could lead to better access to insurance for people with the condition. "Something similar could be offered for income protection or critical illness cover too and given the lack of access to these products could open doors for many people," says Alan Knowles, managing director of Cura.
"Gamification is an interesting one as setting a goal for people to attain may very well help keep them on track, especially if there is a visible financial reward such as a lower premium," he says. "A clever, attractive and user-friendly phone app for someone to record their blood sugar levels and share with their insurer could be beneficial, especially if it gives ongoing motivation messages and accurate advice for the user."
Barriers
With life cover offering options for people with diabetes who have moderate to good control of the condition, and even to some with a poor handle on it, barriers still remain to CIC and income protection, especially 'if we move from mortality to morbidity risk,' says Knowles.
"For type 1 diabetics obtaining critical illness cover is nearly impossible with the only real options being non-underwritten (low benefit/low quality) or group protection with a pre-existing condition exclusion (PECE) clause," he says. "Income protection on the other hand has become more accessible recently, with some providers now able to consider cover for type 1 as well as type 2 diabetics. Understandably the control must be excellent, and cover will either be rated (premium increase) or the condition excluded, but options are still very limited."
Back to Top